Trucolor Vision Systems

1000 SERIES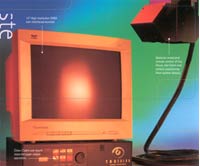 Compact camera housing makes TruColor's 1000 Series ideal for limited spaces. High power, 3-way adjustable strobe assemblies with proprietary cicuitry provide optimum web lighting. User friendly icons on our chassis make the system accessible in all languages. With its lightweight aluminum manual traverse, the 1000 Series is quickly and easily installed.

2000 SERIES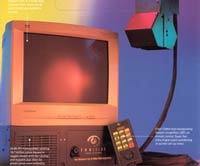 A one touch remote control makes the 2000 incredibly easy to use. If your application calls for high magnification or an expanded field of view, the 3 chip RGB camera, providing 800 lines of image resolution, allows operators to view a picture that is crisp as it is clear. We now offer optional Simple Programmable Scanning on our 2000 Series, permitting operators to highlight critical areas, and avoid capturing images in non- critical areas.

4000 SERIES
This Series offers an impressive range of capabilities, including: ability to network to existing PC's for remote job backup, file sharing, information retrieval and logging of on-line inspection results and report generation. Optional Automatic Color, Register and Bar Code Verification monitoring with Audible-Visual Alarm beacon ensure that each image is exactly alikee, guaranteeing your customers' satisfaction. If colors begin to drift, the alarm sounds sending the operator back to make corrections.