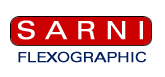 Preventative Maintenance

At Sarni Flexographic, our goal is to keep you, our customer operating at peak performance

This mission statement means more than just being there when press emergencies occur, or when your customer's specifications are not being met. Getting the best 'print quality' from your equipment day-to-day is how you remain successful and stay ahead of the competition. Faster press speeds, quicker make-ready, and less product waste means maximizing your profits.

Normal operation of your equipment causes continuous wear of press parts even under the best of conditions. Abrasive inks, papers and dirt only accelerate the wearing process and the related quality problems. A Preventative Maintenance Program will help keep your equipment stable and operating within acceptable quality limits.

Sarni Flexographic, with over

30

years of narrow and wide web press experience, has applied their knowledge to generate a 25 Point Checklist for a comprehensive Preventative Maintenance Program. Indicated are the areas of press operation that after 6 months or 500 hrs. (whichever comes sooner) require service attention to keep the press operating at an optimum level of print quality. Additionally, there are subsequent service requirements, i.e. print and die station repair/rebuilds that would be performed after longer intervals of press operation for 1 year or 1000hrs.

To start a Preventative Maintenance Program with Sarni Flexographic, it would require that the press be at a level near original factory specifications, and evaluations as to the current press condition can be performed by Sarni Flexographic at your request.

We look forward to being of service!